Image, Faith & Photography
(Fr. James, John Spink & Matthew Jeffres)
Humanity is made in the image and likeness of God. Photography, at its best, can bring to view beautiful images that evoke a powerful sense of God's presence in our world. John Spink, a well known Atlanta photographer will share his insights and images. Matthew Jeffres is a friend of the monastery and will also show his nature photography. Fr. James Behrenswill lead the retreat and share his photographs and comments on faith and the photographic imagination.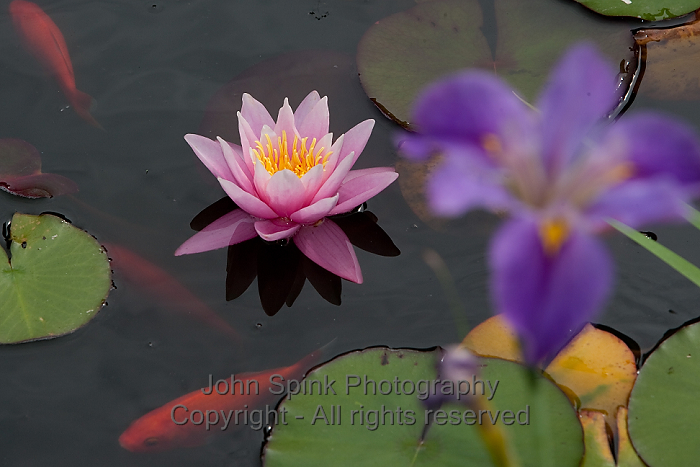 We've been associated with the Monastic community in Conyers, Georgia for several years. A few years ago Fr. James Behrens a monk, author and photographer asked me if a retreat on photography would be well received by the public. We agreed to give it a whirl and the annual retreat has drawn people from various faith backgrounds to come and share in the atmosphere and rhythm of monastic life while attending a photography seminar. Presentations on the work of Henri Cartier–Bresson, James Nachtwey and photography work by the team has filled retreatants with a richness and depth that have stirred the senses and soul.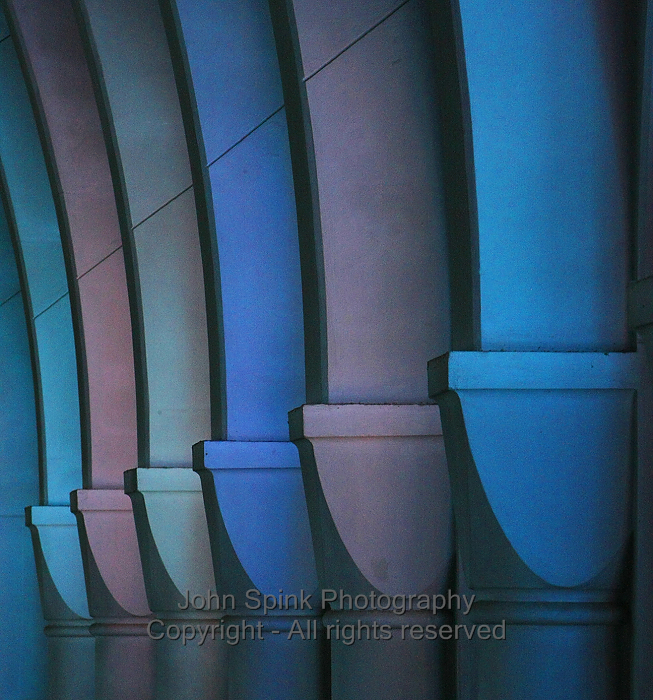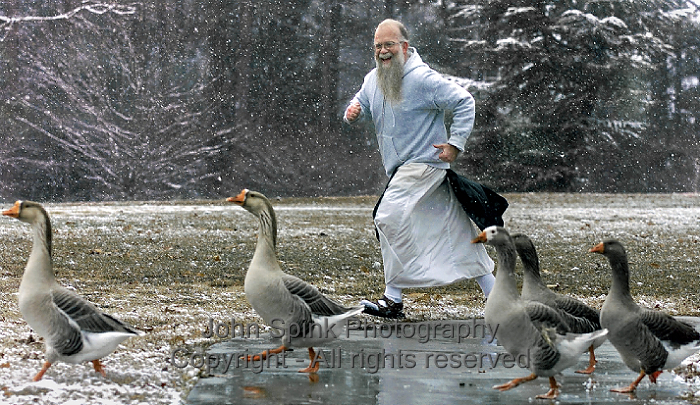 Fr. James Behrens continues to fascinate me in his perspectives in both literary and visual communication. His many books have been great guides for opening the mind, senses and soul to the world around us. Matthew Jeffres love of nature and keen insights into allowing ourselves to be still and receptive is something many of us have lost or never had in our fast paced technological culture.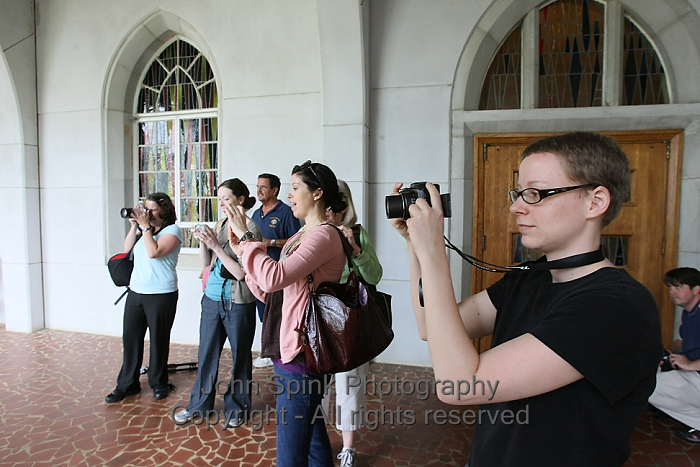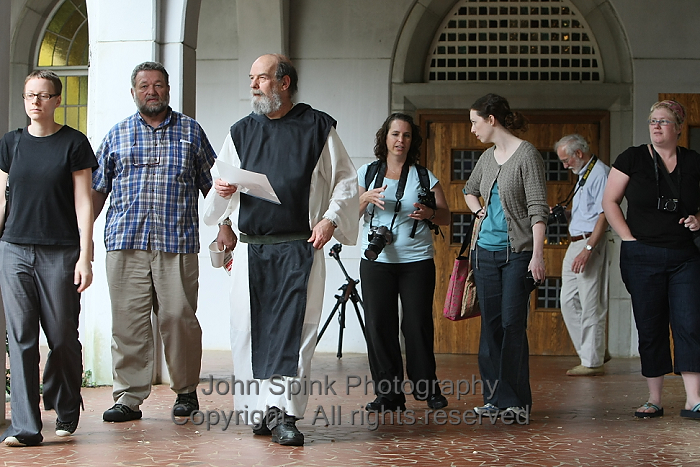 Here Fr. James (left-center) leads the group during one of the shooting sessions in the cloister. I'm looking forward to another great weekend of sharing, learning and meeting everyone who will come to one of the most unique retreats to be found in the photographic or spiritual community.
Wedding Photography? Oh, yes – the wedding of the photographic mind and the soul for sure!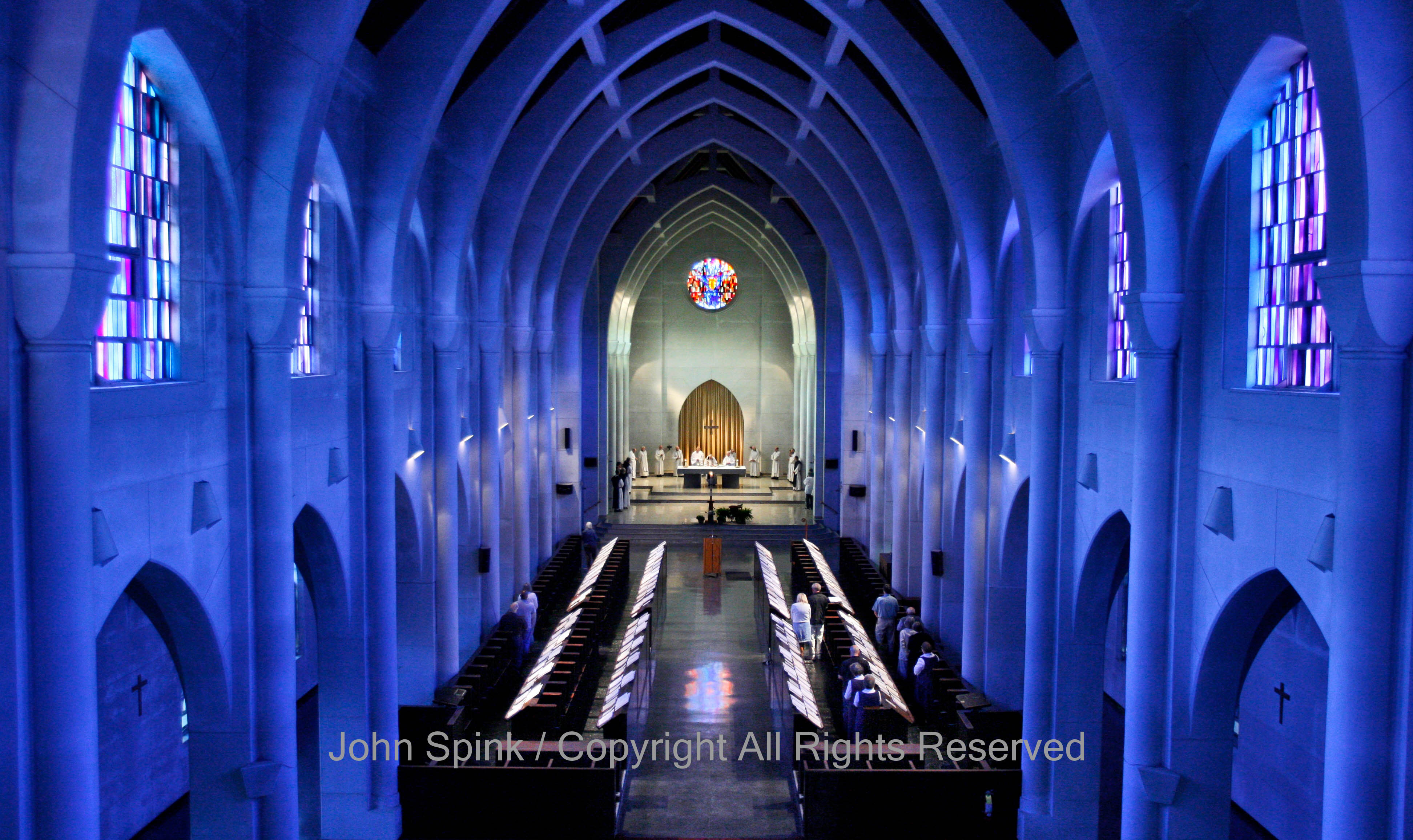 Visit – John Spink Wedding Photojournalism Homepage