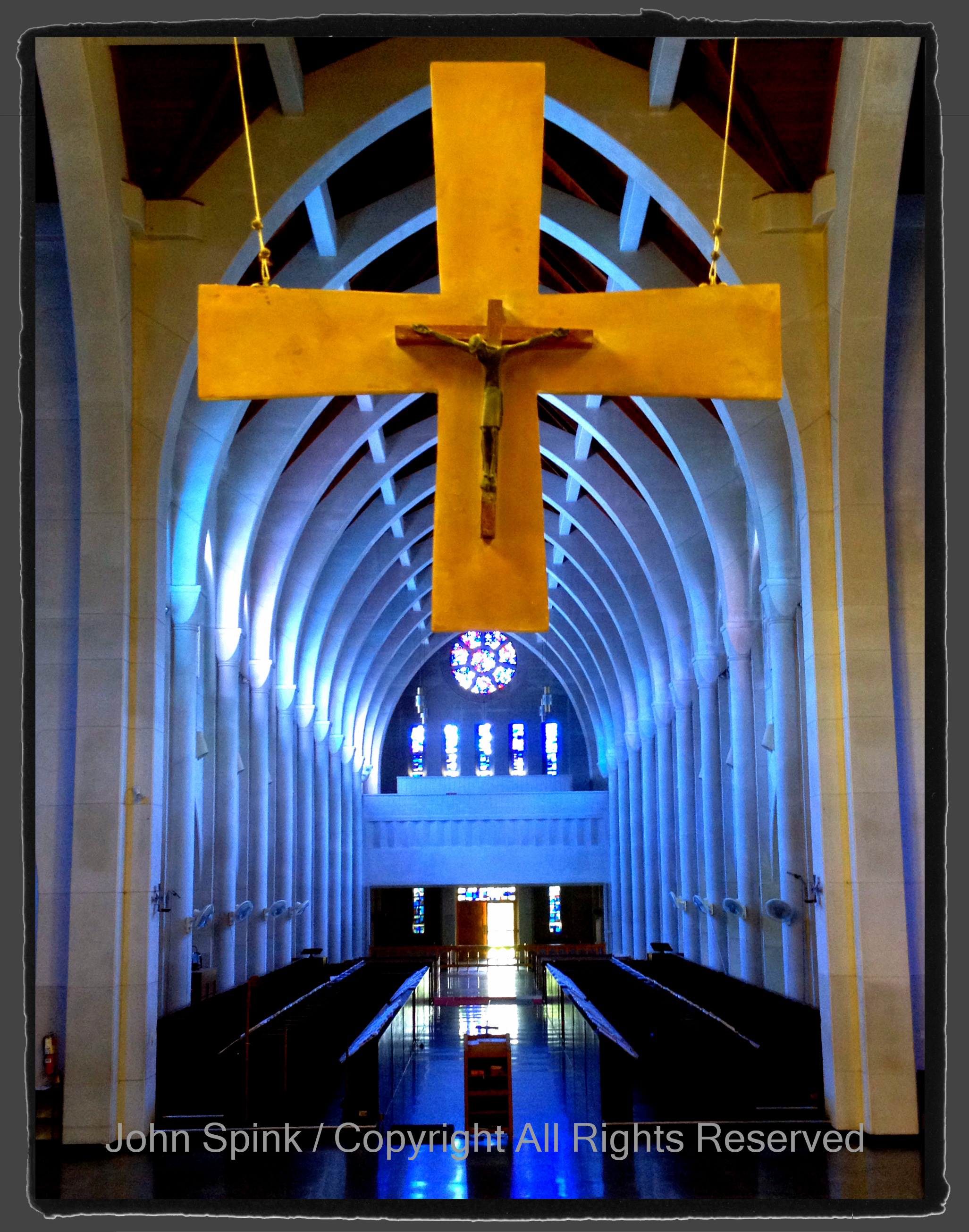 The best thing about iPhone Photography? No thirty-five pound camera bag and no cameras hanging all over you. Just grab your phone and make an image. Here are some pictures I recently made with my iPhone at the Monastery of the Holy Spirit in Conyers, Georgia.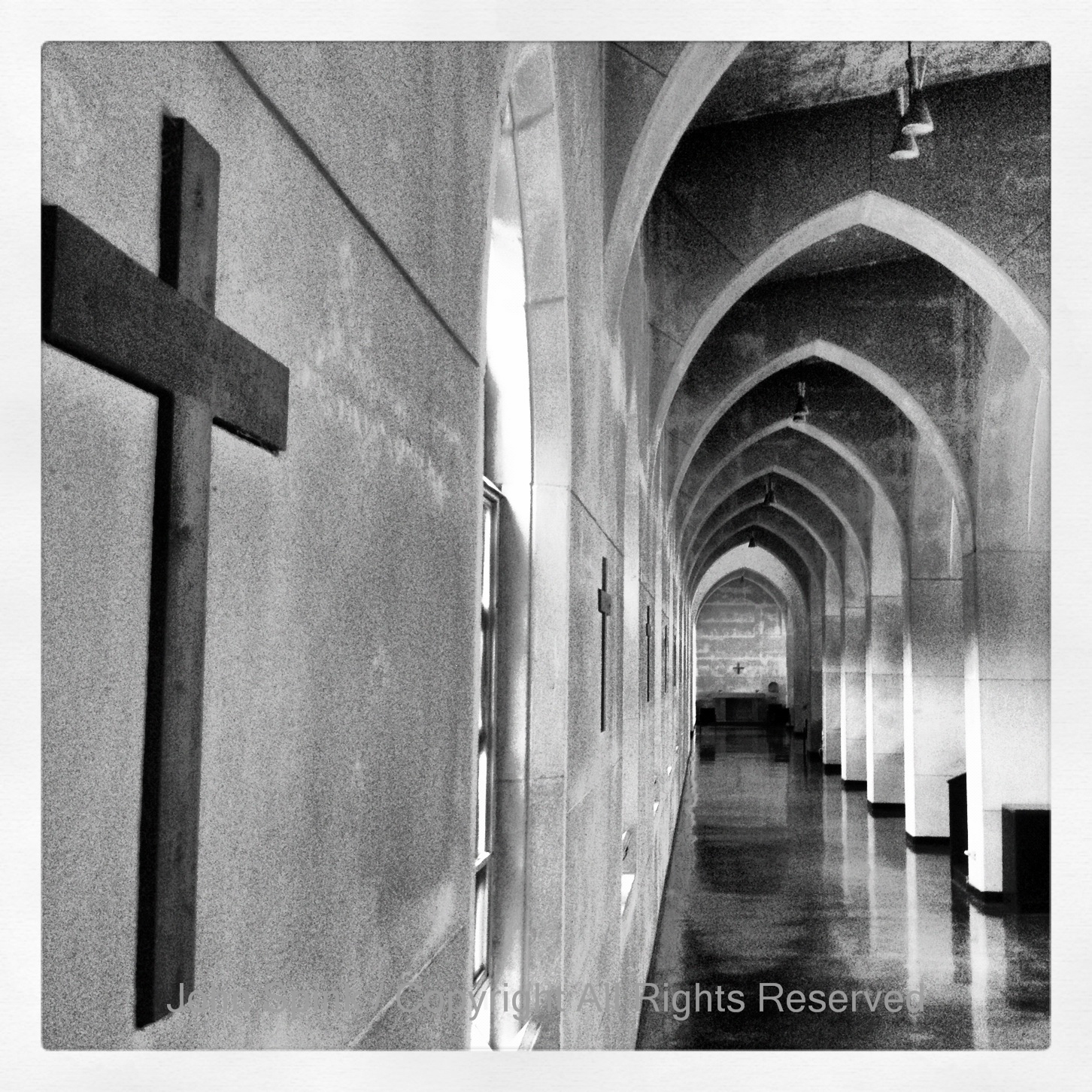 Here's three different looks at the same corridor in the Abbey Church.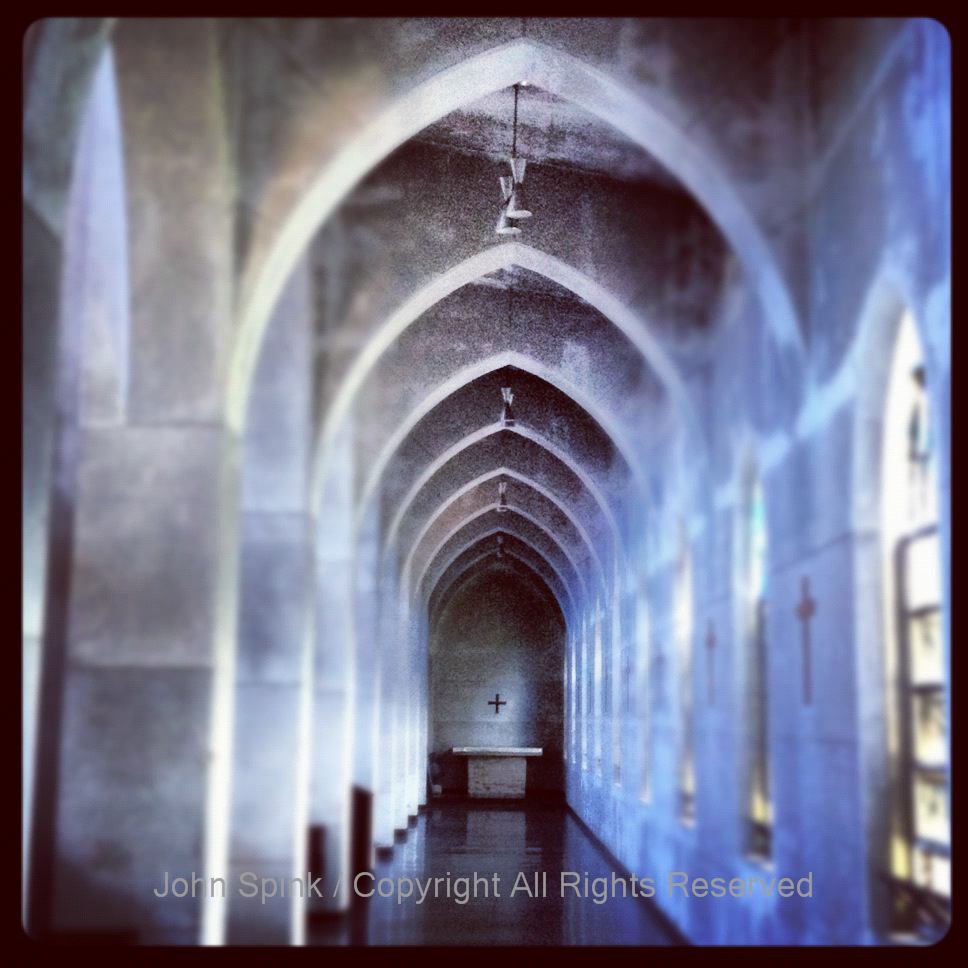 It's easy being creative with iPhone photography. Here's a little tilt and shift application you can apply with a photo software ap.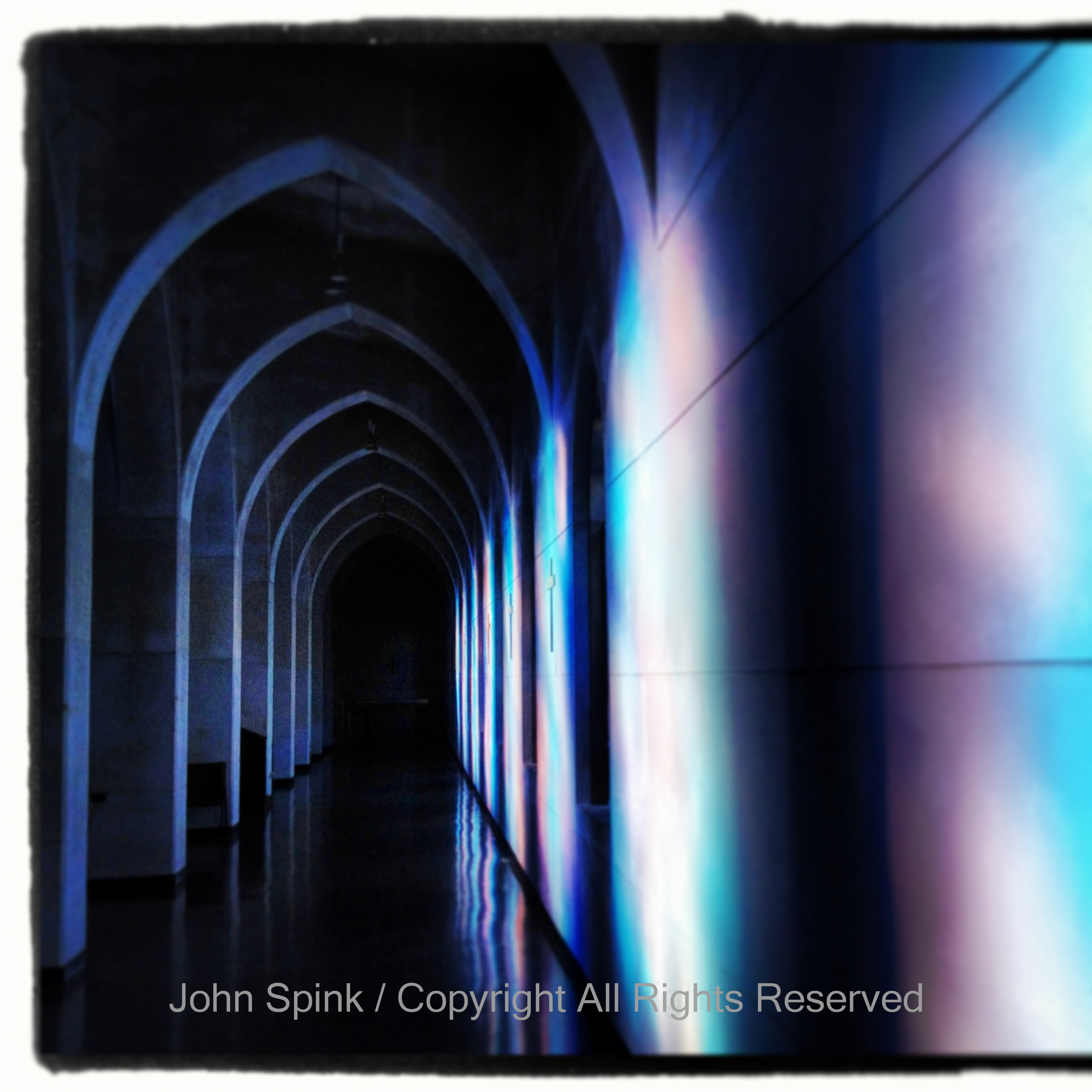 Just plain beautiful light with a little contrast adjustment.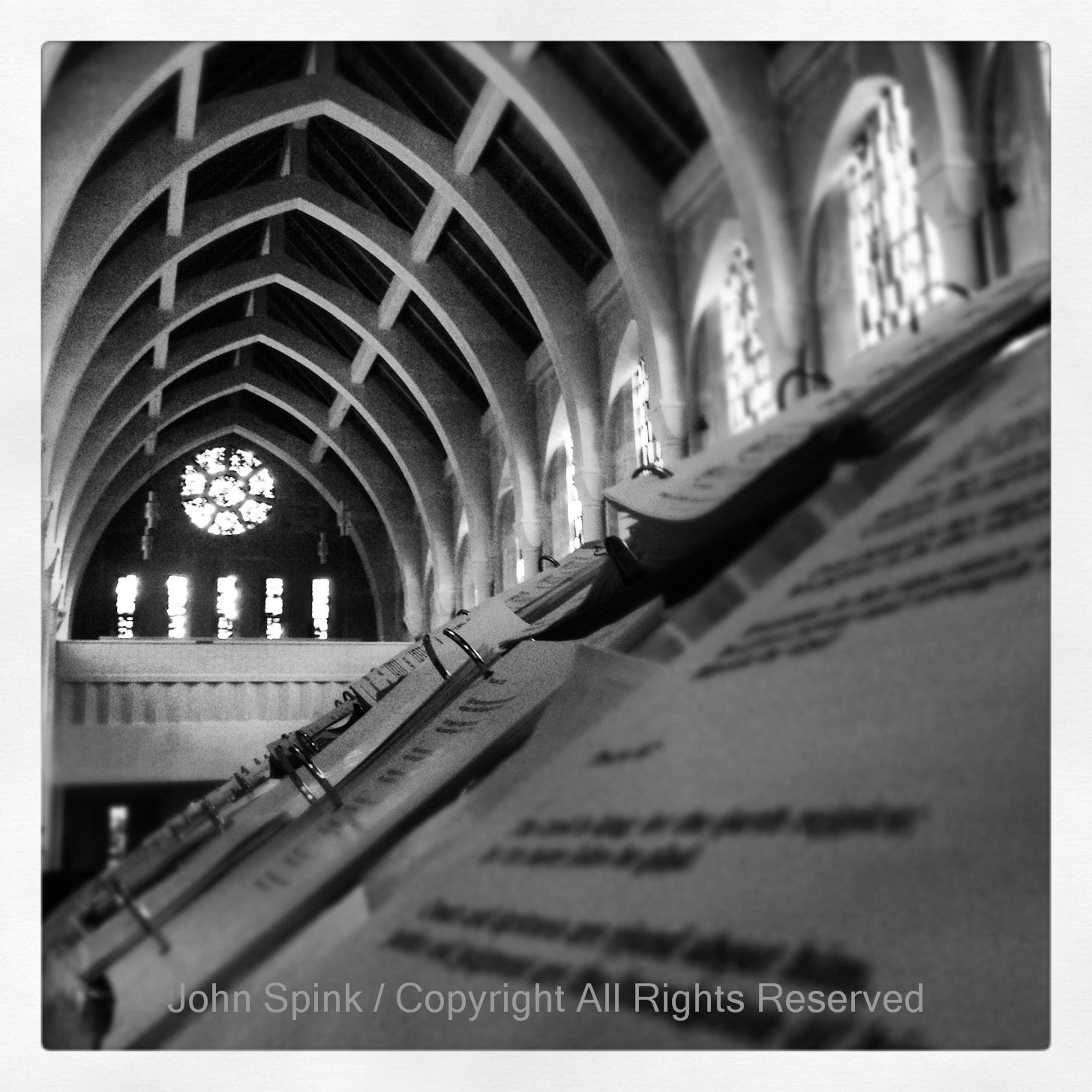 Switch to black and white mode easily.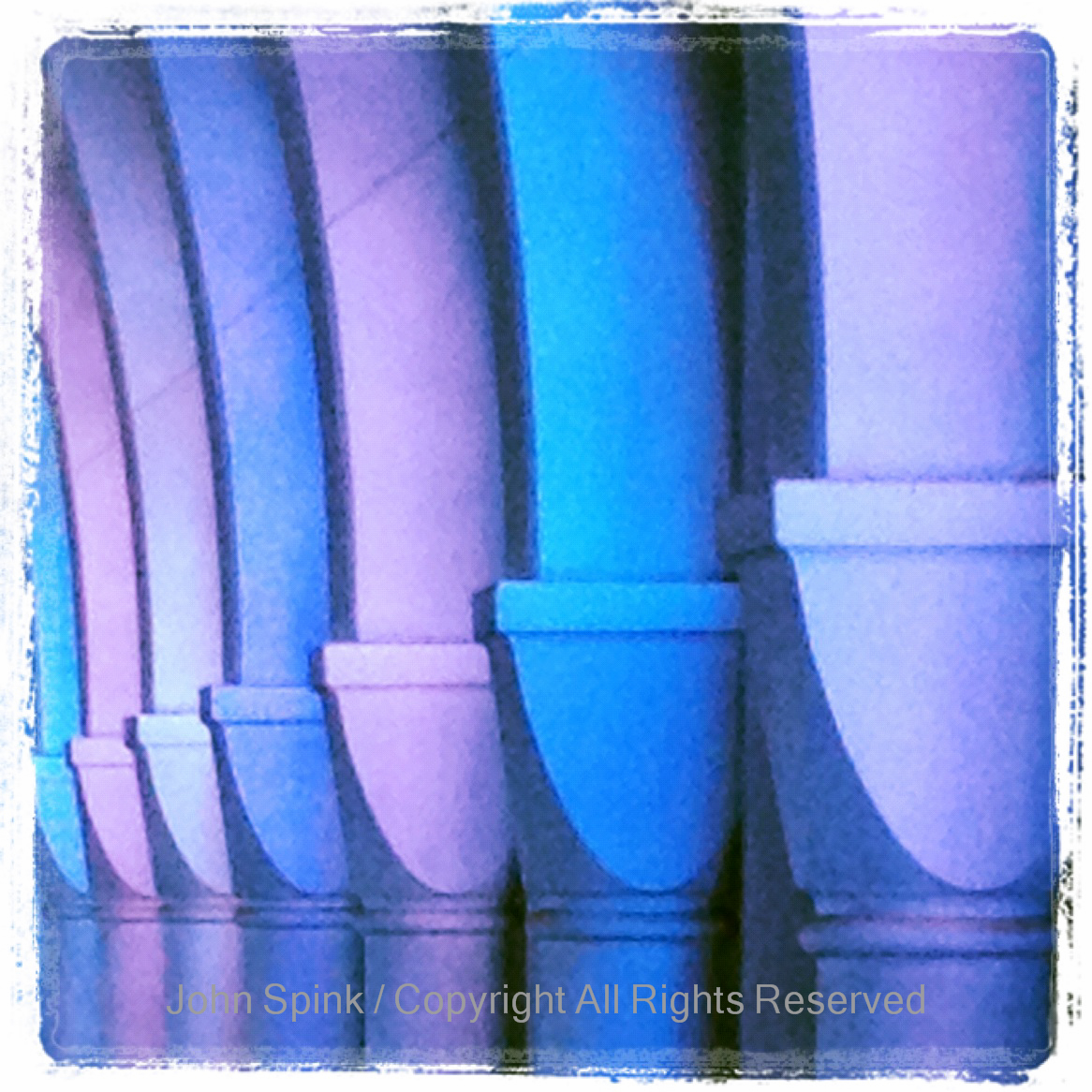 With iPhone Photography you can add your own borders.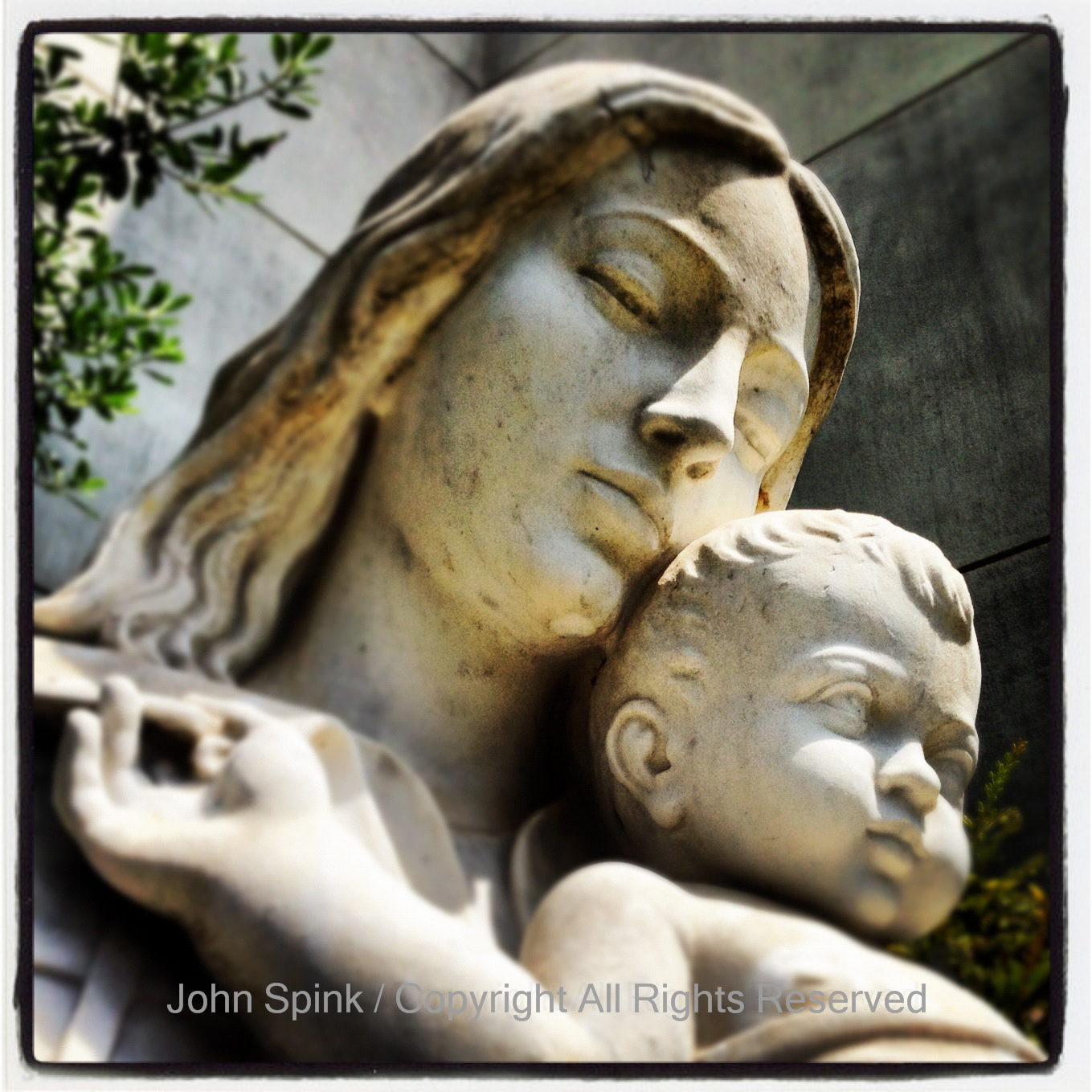 A blur here and a blur there for effect.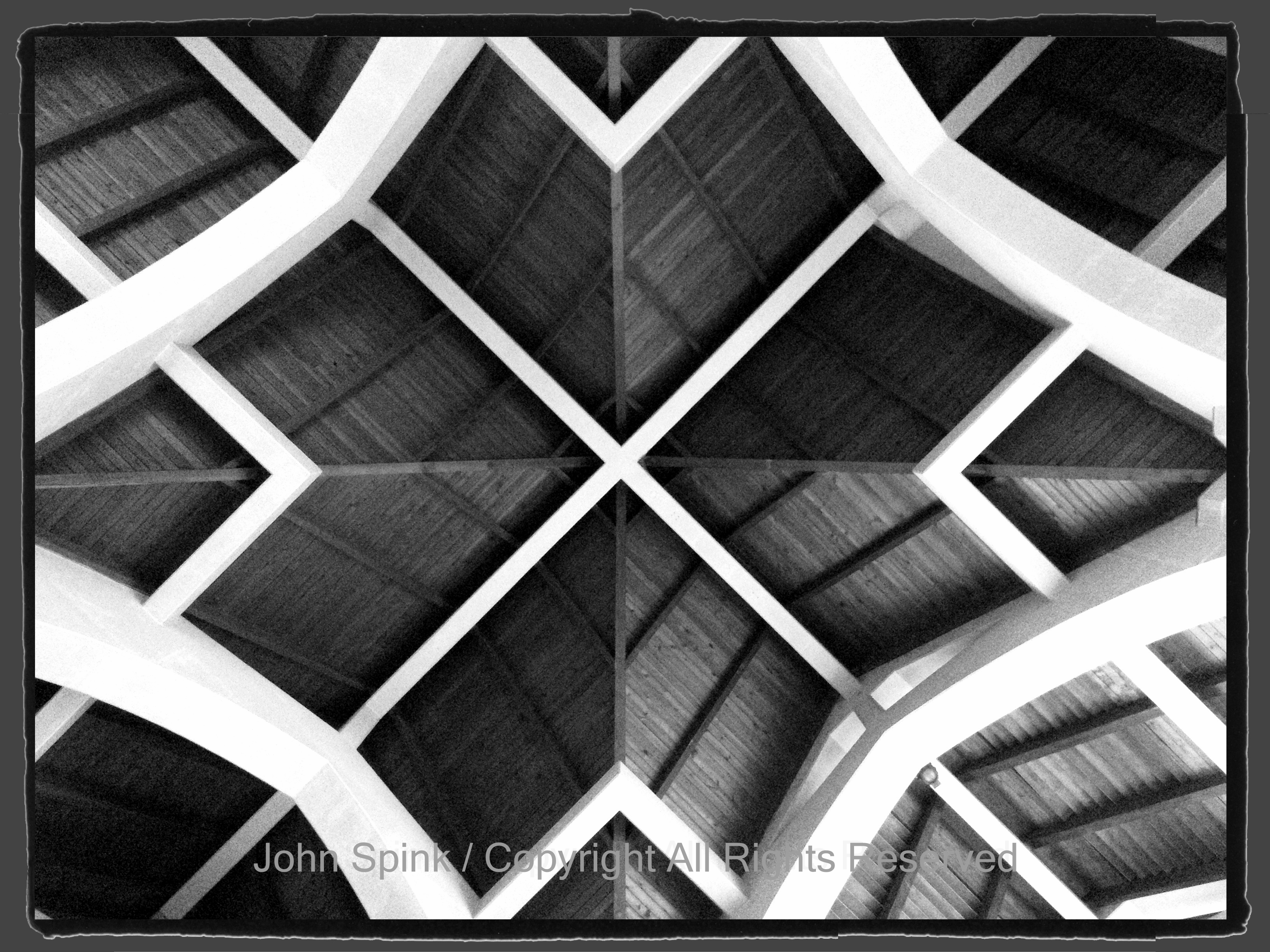 Look up and see there's pictures to be made.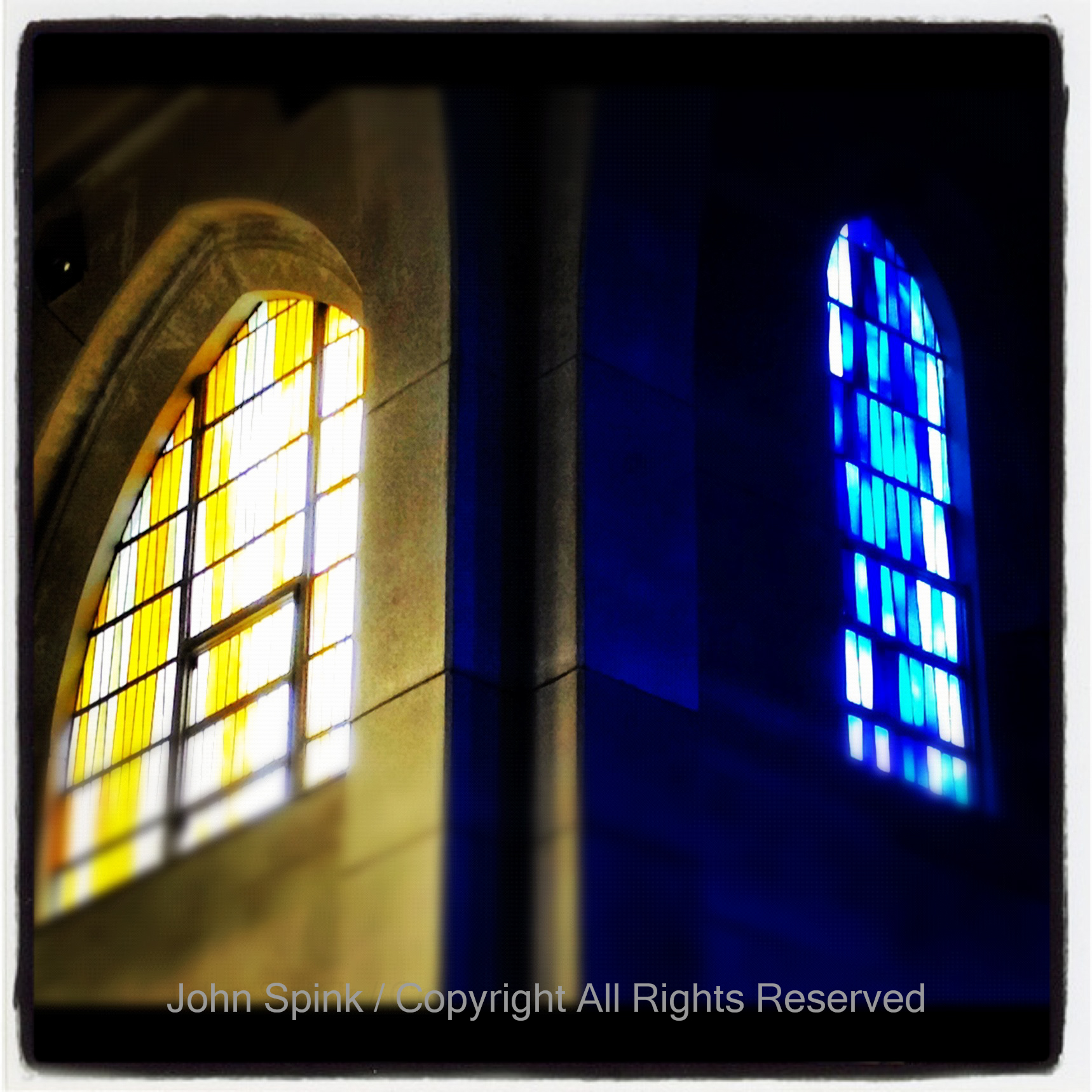 Look around and see the colors and contrasts.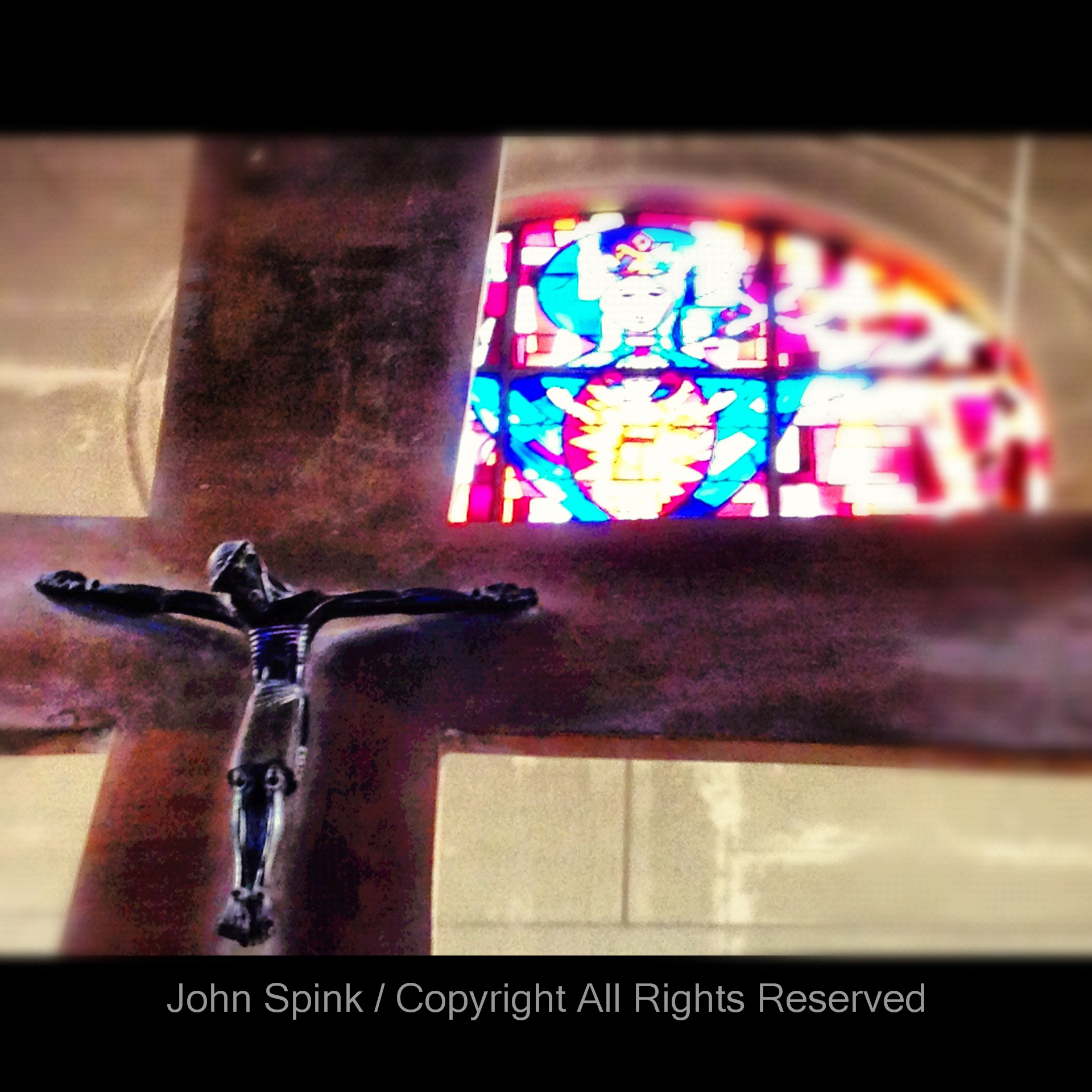 Look up and get close.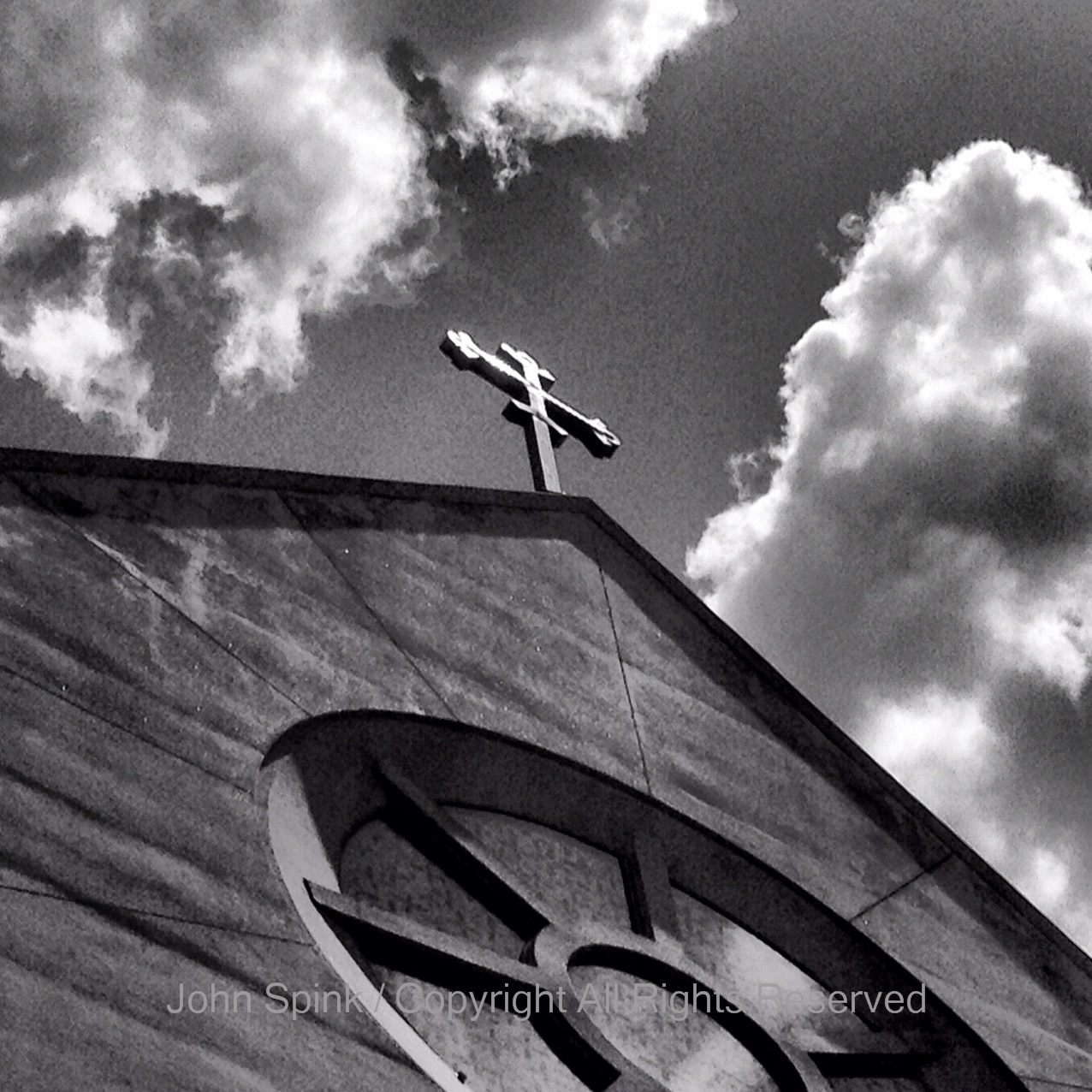 The sky is the limit …….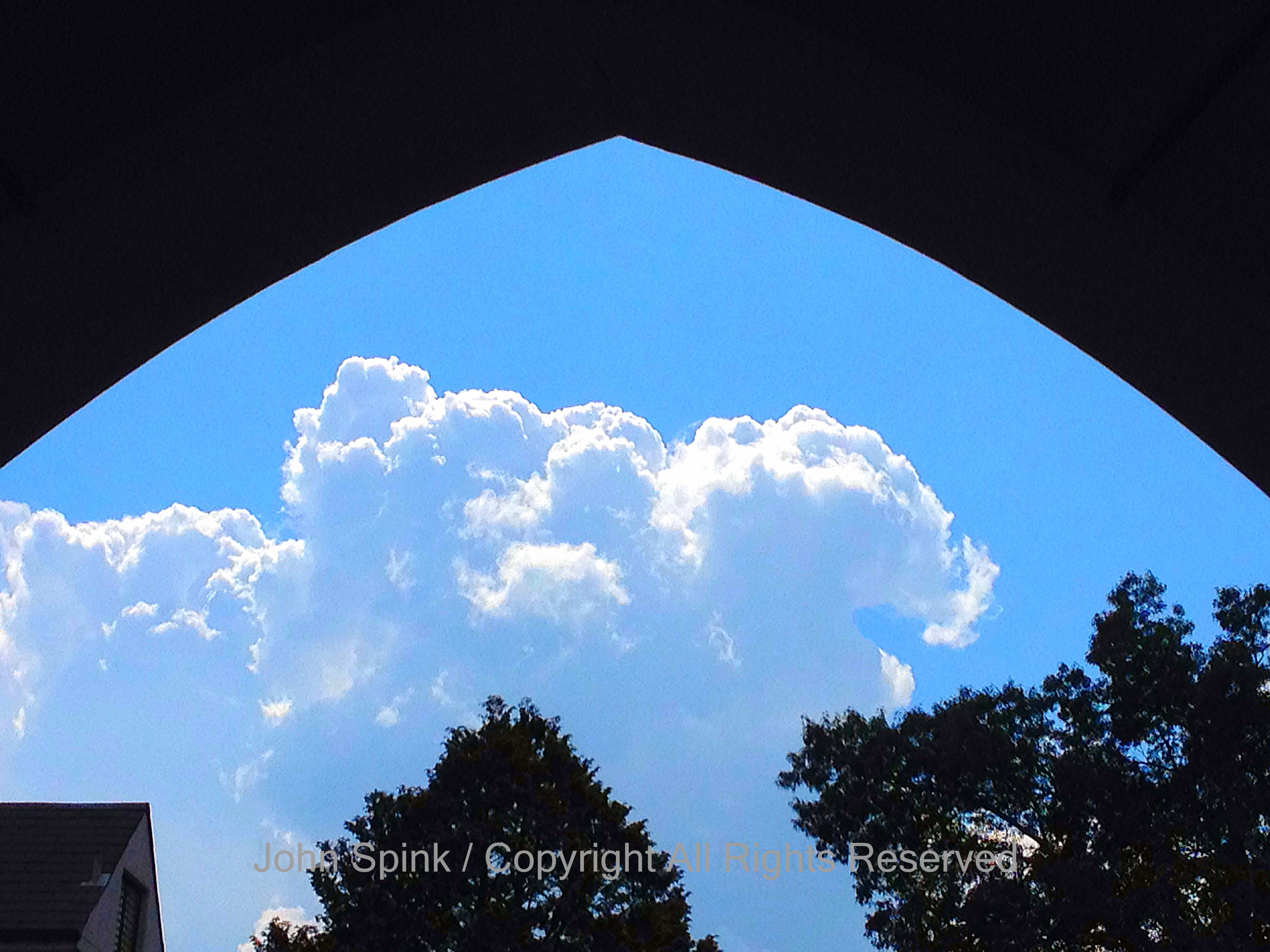 Or is it?
iPhone Photography and Istagram
With Instagram you've got the basics to shoot and modify your iPhone images and share with friends and other photographers. Like Facebook, Instagram recently brought some concerns to users in regards to who actually owns the photos posted. This deserves to be monitored as this news develops and where it goes from here.
I'm a big fan of one Instagram user in particular, and he's not a professional photographer. Richard Elliot, a reporter with Channel 2 Action News has a tremendous eye and a iPhone photo-ap arsenal that apparently rivals Adobe's Lightroom and Nik software combined! You can see Richard's work at grantparkphotog on Instagram. It's ART!
You have limitations with iPhone photography. The files are not as big as DSLR and you certainly don't have the lens selection or optical aperture choices. But if you don't want to be weighed down like a pack mule, like most professional photographers on assignment, then you will love the convenience and freedom of having a camera in your pocket with some Lightroom capabilities at your fingertips.
The Monastery holds a Photography Retreat once a year that I am privileged to be part of. Father James Behrens, a monk at the Monastery is a prolific writer and a photographer. He along with Matthew Jeffres, a nature and food photographer who is on staff at the Monastery. And yours truly, will help to lead a great weekend retreat of coming in touch with God and photography in May of 2013. Come join us!