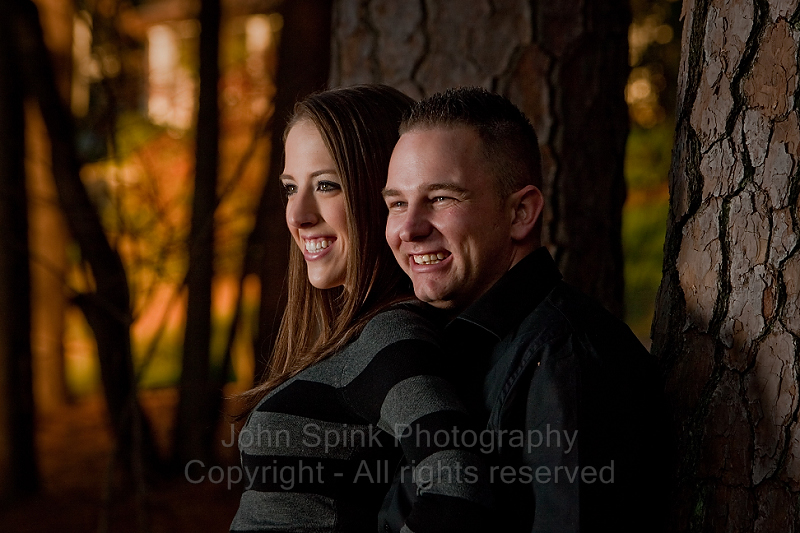 The engagement shoot is the usually the beginning of a client/photographer relationship before a wedding. As a photojournalist, this can be approached two ways. A portrait session or strictly photojournalstic style, or both.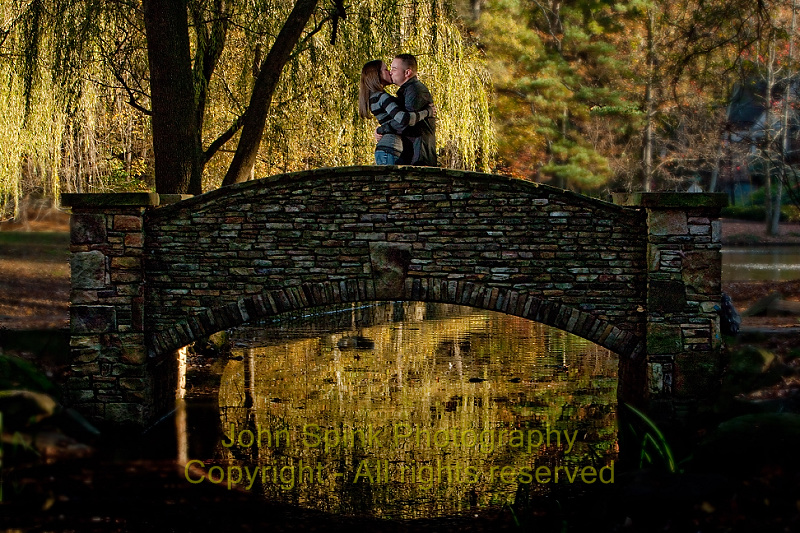 Many couples prefer the portraits, but for those interested in more of a visual catalog, the additional time to do the photojournalism shoot coupled with portraiture is well worth the time and investment.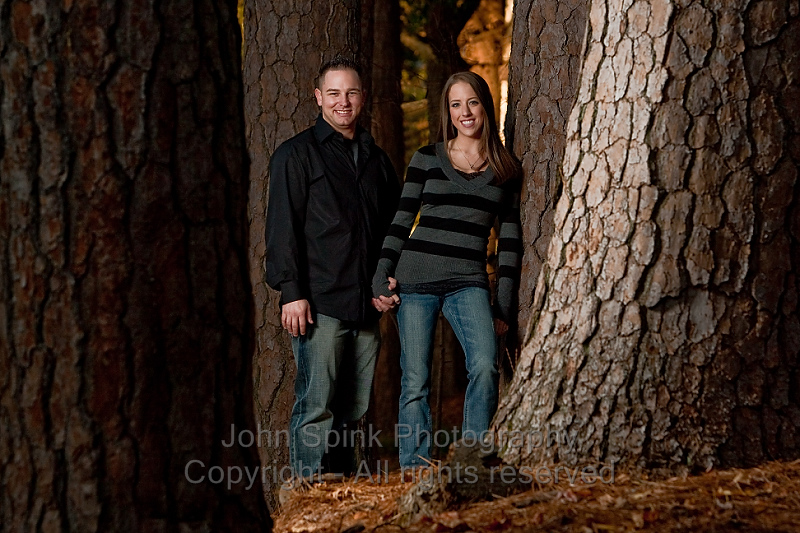 On the portrait-side, I personally like to do on-location portraiture as opposed to studio shoots. These locations vary in metro Atlanta depending on the client's needs. It can be chosen because of close geographical location to the couple, a favorite place, where the proposal occurred or left up to the photographer to suggest. This is the first working relationship the photographer and couple experience and really sets the tone for the wedding day shoot.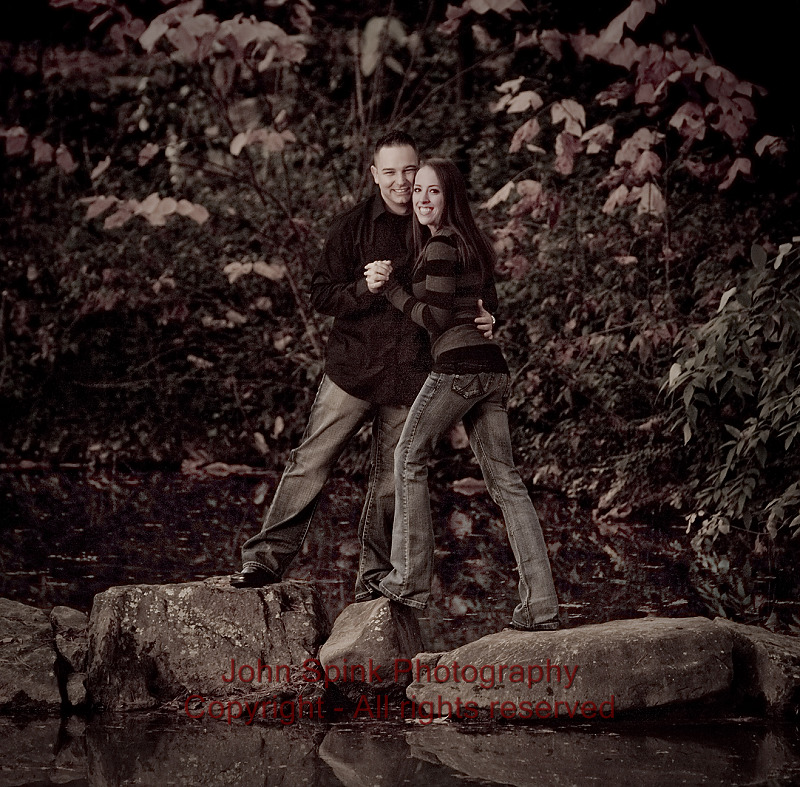 A photojournalism engagement-shoot is usually a day chosen by the couple where they will be involved with activities as a couple, such as a visit to the park, shopping, picnic or a visit to an event. Shopping and events must be carefully screened because many venues do not allow photography such as Malls and chain operated stores. Small towns such as Roswell where shops located on the street and sidewalk can be ideal.  The settings can provide a natural interaction between the couple and capture special moments. The key in these situations is "Time". Spending the time with the photographer is key to capturing real moments.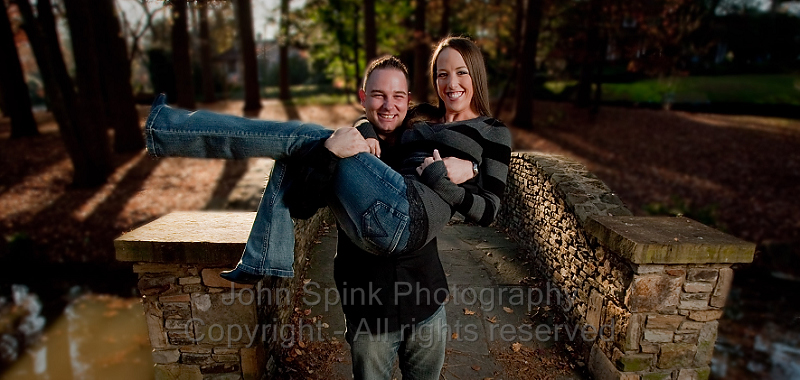 Whether you choose the on-scene location portrait engagement shoot or the Photojournalism engagement shoot – it's really up to your personal tastes and how you see yourselves and want that image as your showcase.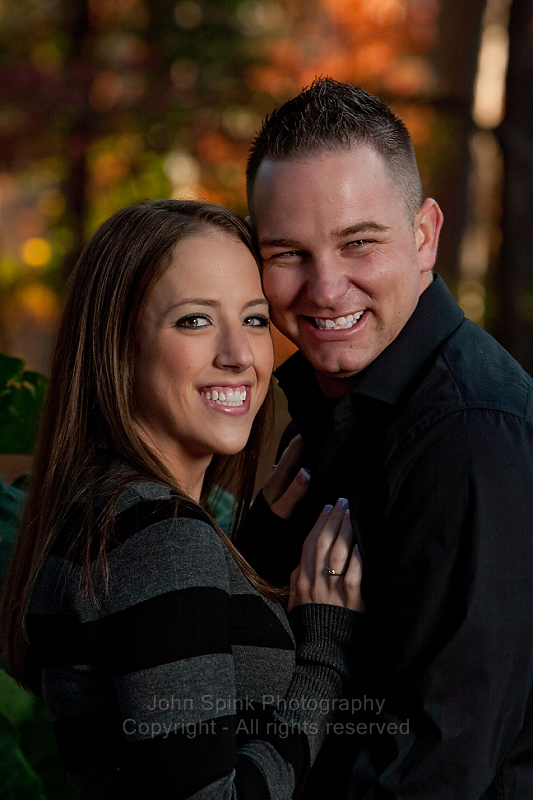 For Becky and Ryan, we chose an Atlanta park where various photo opportunities existed.  I usually like to basically turn the shoot into a portfolio session with a wide range of variety of settings and focal lengths blending some traditional and not-so traditional photography. After the shoot, the client has at their disposal a whole catalog of images for prints. I offer an enlargement of "The One" picture. In the end, if my client says, we're having a hard time narrowing it down to just one image – I know I've done my job.
Visit – John Spink Wedding Photojournalism Homepage